Tight budget lead ball constraints
Tight budget with lead ball constraints can be a really annoying, only those people that have been tied up to a lead ball constraints budget constraints know what it feels like, it is frustrating to say the least.
To be totally honest there are many risk variables to consider when planning buying a flying camera drone. And it is highly for recreational use, not so much practical use as many other items. It is important to be in a realistic mind set before launching out on a dream world illusion.  I am saying this to those people with tight budget constraints. If you have money to burn then go ahead and buy one for your best friend and neighbour also, and enjoy racing each other's drone  around the terrain park.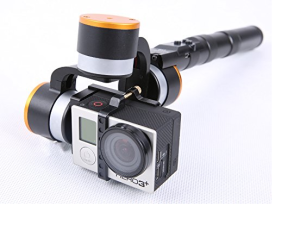 When finally getting the money together to buy the drone and making the purchase for some that is only the starting of pain the exhaust and the thumbscrews of the credit card company are back with vicious vengeance. Buying a camera drone is not a safe investment; it is not a solid winner that you keep for 5 to 10 years. Buying a camera drone for many is a high risk area, the drone may only make alive for 3, 6 to 12 months, before it has come to the end of its remote robot life, it may need some spare parts, expensive repairs or in the worst case a replacement. In comparison a Digital camera alone is much more predictable and safe item to spend money on, and relatively robust and highly practical.
Here are some of the risks:
Fragile sophisticated electronic equipment
Fragile moving parts, subjective to the weather, mist, water, snow, ice, dust and sand
Made out of plastics
Can be damaged by flying into solid objects
The purchase can be destroyed if accidentally landing in the water
Not to be stepped on, ridden on, sat on or kicked around. Any of these actions will depart  you from your hard earned money.
Tight budget lead ball constraints and preventative action for recovery
The first step of action in this preventative course of action is to be fully aware what the flying camera drone is and how easily it can be damaged, and how expensive the accidents can be.
Second is to play it safe, guarantee 100% that the learn to fly area is open clear space, and no water hazards.  That alone is realistic risk management.
The other option is to put the idea of owning a camera done on a shelf until later on. Until your budget can manage such extravagant endeavors. And the follow up process has become an attainable reality.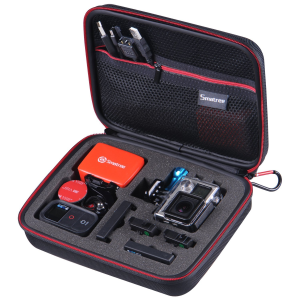 Here is another way to look at it, and still get a started and eliminate a lot of the money risk involved in owning a flying camera drone. You can still get started with using GoPro Camera.  A GoPro camera is not a such high risk item as the flying camera.
And the second part is buying a Gimbal that is  designed for the GoPro camera and is highly practical for any photographer or video content creator.  You can take it anywhere if the weather and the environment permits, while holding in your hand. The hand held Gimbal does cost currently around US $360.00 And if you already own a GoPro Camera then you are well on your way to recording and practicing your video recording skills with the highly sophisticated electronic piece like the GoPro Camera Stabilizer Gimbal, and learn to use it as you ride a bike, or run in the forest around obstacles, to simulate the flight path around objects, and to see how the Gimbal reacts to a given environment and to see how creative or boring your video footage rally is. If you can't make a crative video on the ground around objects, then there is no way that you can make one while up in the sky with a camera drone.
It is a creative process is in the mind, you have to learn to visualize it before you start recording, it does w not come by accident. Not on 20 minute flight batteries.
Take a look at this SteadyGim3 video to see how clever piece of equipment  the BeStable SteadyGim3 Gimbal really is.
Here is a link to the above product.
Here is a link to a video that showcases the GoPro Camera.
Thank you for stopping buy and to read this article titled Tight budget lead ball constraints, i hope this was informative and useful on your journey in discovering the best option for your circumstance, or even entertaining if you have money to burn.  Thanks and come again for another article from the Best Camera Drone.   Cheers!