UAV–Cinematography
UAV-Cinematography is an art of capturing motion picture and images through light and electromagnetic radiation. It is done either through image sensor or through light sensitive materials such as film stock. A typical lens is used to focus the light which is reflected into some real images. History of cinematography was dated back in 1830's when images were produced on revolving drums and disks. Later, cinematography has moved far from the ancient technology towards sophisticated and modern shape, towards modern UAV-Cinematography.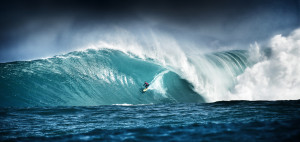 Film Cinematography
In earlier times, an experimental film named as Roundhay Garden Scene filmed by Louis Le Prince in 1888 was the first motion picture ever. Later, in 1896, Edison was successful in launching the vitascope projector to take cinematography into another level. It was the first successful commercial projector in the US. Even later, the world has observed the glimpse of digital cinematography. In this platform, the film was posturized through digital medium using modern UAV technology. Sony has begun introducing HDCAM recorders which captured the most magnificent pictures. The cameras were 1920 x 1080 pixel digital professional cameras. The idea was named as "Digital Cinematography".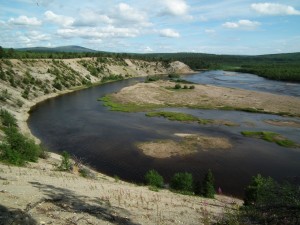 Aspects of Modern UAV-Cinematography
The modern UAV-Cinematography includes high technology using Unmanned Aerial vehicles (UAV. That capture the action high quality images and video. This high technology is becoming more affordable to the hobbyist and professional photographers, one such AUV model is the DJI Inspire One. It promises to deliver the aerial videos, photography solutions to keen customers. The camera supports both DCI "Full" 4K (4096 x 2160) in 24 and 25p, as well as Ultra HD 4K (3840 x 2160) in 24, 25, and 30p. The camera is equipped with 12 mega pixel camera which can record 1080p and 720p video up to 60 fps. Among the most modern technology at moderate cost (under $3000). DJI Inspire One is the one. It features a retractable landing gear design. The major advantage of such technology is it provides the safest and unobstructed 360 degree panorama view of the image. Moreover, it is equipped with 5.8 GHz link to transmit wirelessly to distant location. Inspire 1 DJI is found in Phantom, Phantom 2 and Phantom 2 Vision Model – all of which promises to capture the aerial video and photography.  These features add value and enhance the prospects of UAV-Cinematography.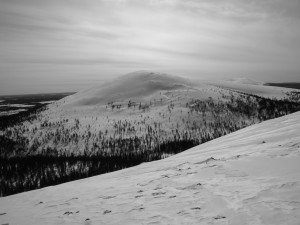 Types of Camera platforms
With the fast paced development in the digital realm, and innovation design breakthroughs in the hobbyist UAV's and camera drones. We now find camera platforms which are capable of capturing images and live feed from different angles and postures, such as aerial shot, arch shot, sequence shot, tracking shot and crane shot, all with the freedom of the three dimensional space, and remotely controlled UAV flight. An aerial photography is taken with the help of aerial devices like helicopter, quad-copter, and drone. In aerial photography, extraordinary technology is used to capture shots. Lightbridge is such a technology which is capable of compressing an HD signal and also be able to transmit it to distance location. It looks like an Inspire One which offers "Ready-to-Fly" bundle. The advantage of such is that it simplified battery maintenance. The arch cameras focus on the capturing pictures with a camera circulating around the photography area. The crane shot is taken from with the help of a crane which is placed quite far from the photographed object. A sequence shot is referred as capturing images with relatively long and complete scene in a single take without further editing. These modern cameras are used to capture the most magnificent pictures of sound quality and technology.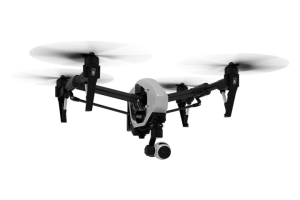 Inspire One UAV-Cinematography platform
The Inspire One camera, 4 K wide full screen video is a great feature for any inspiring cinematographer. Bringing the full wide screen option more closer to the hobbyist and students of cinematography. Flying a UAV is one thing, capturing images is another, to capture creatively interesting sequences of flight to the viewer is entirely more in the realm of science and art. There are optimal angles of geometry, splitting a diamond is not pot-luck, neither is splitting wood blocks, or cutting a layered cake. It may take considerable amount of time, to think through the possibilities; purpose is needed to fulfill the premise and the conclusion of the story line. UAV-Cinematography is an exciting prospect, the room for creativity and expression are unlimited, the freedom of the true three dimensional space of flight.  Whether you are aspiring towards UAV-Cinematography or maybe see your role in commercial prospects or for personal satisfaction and family creativity, then if budget comfortably allows for it ($3000), do consider the DJI Inspire One platform.
Click this link and Visit Best Camera Drone Shop to view Inspire One UAV options, and the also the Phantom Vision series drones.