Camera drone for natural disaster management
Camera drone for natural disaster management can be a heaven send for those that are trying to asses the damages.  Natural disasters are awful for those affected, they cause so much damage to the society infrastructure, inconvenience to the daily food and water necessities, long term financial set backs, severe injuries disabilities to people and too often loss of lives.
Why to use a  Camera drone for natural disaster management
With a camera drone it is possible to make aerial assessment of the damaged area inexpensively without making impact on the affected areas. One ready charged battery allows for about 10-20 minutes of flight time, with numerous spare batteries for back up it is possible to make several hours of aerial surveillance and assessment without the need for recharging batteries.  Camera drone has a relatively small impact on the environment, compared to the hard and heavy impact that a real life size helicopter can have, those that are often used after natural disasters, to make a assessment, and take pictures and video footage for the word news media outlets.
Flying camera drone access to precarious natural disaster environment and situations
A flying camera drone can be used to access the most precarious situations. A flying camera can fly into areas and get really close without making the environment any worse or dangerous.  A very low impact on the ground, and the ability to fly , around, over and into building through door ways and broken windows that are too dangerous to enter on foot. The many benefits of using a camera drone for a  natural disaster environment situation is really obvious.
Samples of flying camera drones
DJI continues to innovate, improve an upgrade their current flyuing camera drones, here are some of the models available.
Phantom 3 Advanced Model. Click this link to learn more about specifications and purchase related info.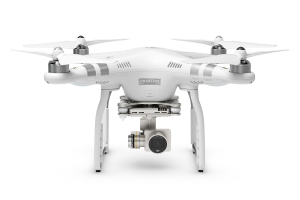 Phantom 3 Professional  Click this link to read more info on this Phantom 3 Professional model.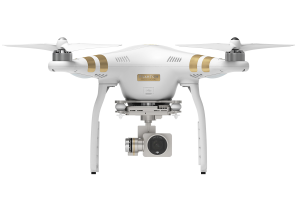 Inspire One  Click this Inspire One link to read about the innovative technology of the Inspire1 Model UAV.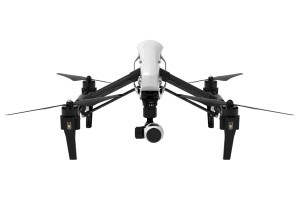 Position while landed.
Position after take off.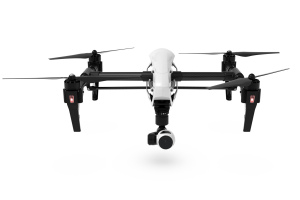 Position in flight. Notice the 360 degree pivot camera, without turning the drone in flight.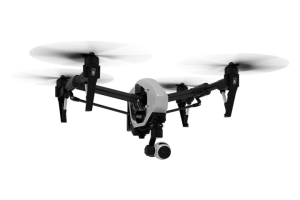 Phantom 2 + H4-3D  This model does not include the DJI camera.  It can be used with the GoPro camera and ZenMuse Gimbal set up.  This is most suitable for those that have multipurpose needs for the GoPro camera. It can be used for any other action sport of recrational activity.  It may need a special bracket harness to use it, or to attach it to various sport equipment like, surf board, skate board, motor car, etc.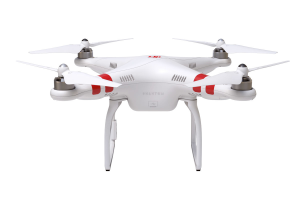 Zenmuse Gimbal for GoPro camera bracket.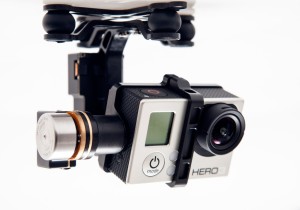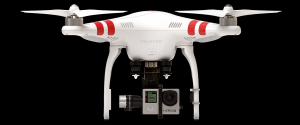 Features:
3-axis gimbal
High precision brushless servo control
Aluminum alloy body
Built-in IMU module
Light-weight
A2, WKM, NAZA-M, NAZA-M V2 ,PHANTOM 2 supported
GoPro Hero4 Black supported
Zenmuse technology
GoPro Camera.
This is the most advanced model of the GoPro camera.
Specifications:
Video: 4K30, 2.7K60, 1440p80, 1080p120, 960p120, 720p240 (super slow motion capture)
Photo: 12MP, 30 fps Burst, Time-Lapse
Built-in Wi-Fi + Bluetooth connectivity for the GoPro App (free download) and Smart Remote (sold separately)
Time-Lapse Video, Night Photo/Night Lapse, Protune(TM) for photo & video, SuperView(TM), high performance audio.
Waterproof to 131′ (40m), Compatible with 60+ GoPro mounts and accessories.
To learn more click and visit the link inside.
The above information illustrates how practical a flying camera can be for a natural disaster situation.  It is low impact aerial vehicle, with a very low running cost for aerial surveillance and aerial assessment of a natural disaster area.   There are accessories that are needed, e.g. spare batteries, spare props,  and a secure carry case that won't get damaged during transport.
Camera drone for natural disaster management review
Thank you for visiting Best Camera Drone web site.  I hope this article; Camera drone for natural disaster management, has been useful and practical for learning more about the use of a flying camera drone for the natural disaster situation.  And hopefully all is well for your new adventure in the training and learning to fly a camera drone.  And to have the skills of flying a real camera Unmanned Aerial Vehicle or a drone, for a natural disaster evaluation and assessment.
More article coming up soon,so  stay tuned with Best Camera Drone web site.